Where to Find Clients Online?
Online freelancing has been making a buzz. In fact, people are getting curious on how to start and how to land on their first job online. However, not everyone is that potential in working it out. Not because they aren't fully interested in it but because risking might just end them up wasting their time.




Working online is about risking. Unlike working in a corporate company in the real-time world, online freelancing doesn't guarantee a lifelong journey as it would depend on the clients you find. With that, it is really essential to know where to find your clients and what kind of bosses should we have. For now, I'll be sharing to you the former.
Where to find clients? Perhaps, the most common question I always get from those who are curious about my work.
There are so many platforms today that interested people can use in finding clients. Whether you are a fresh graduate or have been working for quite long to a corporate company and would want to make a transition to working online, or those who would want to retire already yet want to give a try of working online, online freelancing is definitely open for everyone.
Among the platforms available today, there were 3 platforms I have tried. And throughout the 3 platforms, I have settled for 2 sites which I think the only convenient and easy to use compared to the other platforms I have tried before. What are these?
Upwork formerly known as oDesk
Sure that you have heard about oDesk. But for the record, it is now called Upwork. It is the very first platform I have tried ever since I started my venture towards building my career online. It wasn't an easy journey, at least, for me. Although I have someone to ask how to start my way to working online, it is still a tough fate as I needed to discover things on my own. Anyhow, if you are looking for a platform to use to start your online venture, I highly recommend this one. Aside from guaranteed payments, Upwork is also among the platforms where you can find clients that pay high rates even if you are a newbie.
Onlinejobs.ph
Unlike Upwork, this particular site is exclusive for Filipino freelancers. Most jobs offer here are open for everyone even if you are a newbie. Onlinejobs.ph's clients aren't that strict in terms of skills. Though many businesses would prefer skilled freelancers, most of the time they consider newbies. Again, unlike Upwork, onlinejobs.ph clients pay according to one's skills. If you are a newbie, expected that the beginner's rate is quite that low. Initially, you'll be starting a rate of $1.50 per hour.
freelancer.com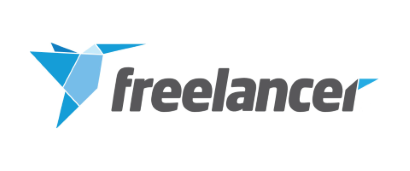 I am not really particular of this site. But as per my understanding, it is similar to Upwork's nature of scoring a job, it's about bidding. It's just that, you are in charge of paying the service fee instead of your client's. I am not really that sure but yes, you pay everything you do in the site like taking a test and winning a bid, as far as I remember. So I don't recommend it.




Today, I have read a lot of platforms that are available and that won't cost you any cent at all but I haven't tried them. Not because I am not interested but because I have full of loads to work and that I have no free time to try other platforms. However, if given the chance to try any of those, I'll surely make a post about it so you can give them a try too!