Pacifiers: A Good or Bad Habit? (Guest Post)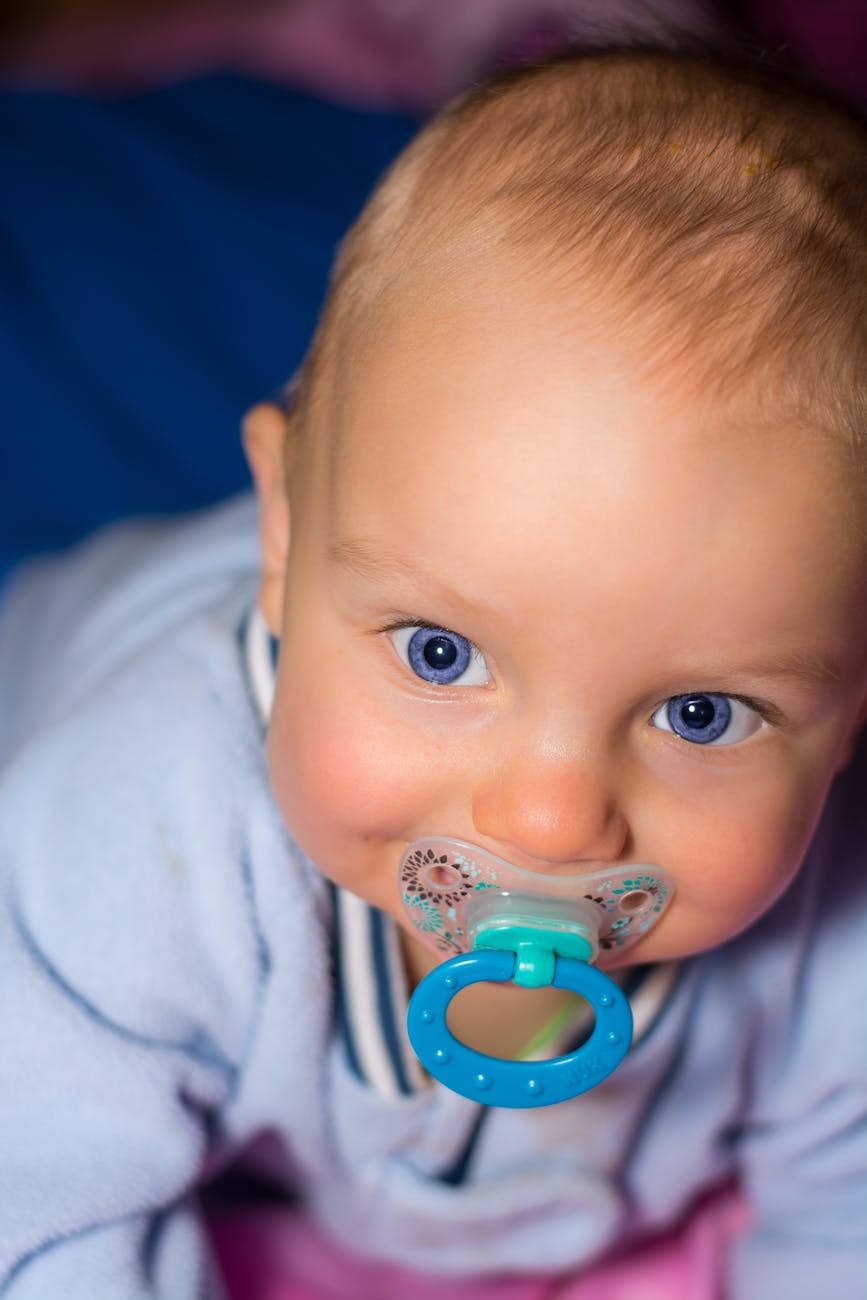 Pacifiers, is this a good or bad habit to give a pacifier to your baby? There are millions of debates about pacifiers online. Yet, people don't really know if this is a good idea or bad to give a pacifier to your baby. But at the end of the day, what option you choose is what's best for you and your baby. If you are considering buying a pacifier, then you might need to know about the different types of pacifiers, the different prices, and its benefits.
There are a large variety of pacifiers, and you need to make the right choice when you are purchasing one for the first time. This is everything you need to know as a first-time parent about pacifiers.
Can it really damage the teeth at a later stage?
There are many parents that believe that giving a pacifier to your baby is going to influence the growth of their teeth. However, only with a proper use of it, developing pacifier teeth can be avoided. 
Why do parents give pacifiers to their children?
A parent with an infant will know what a lifesaver a pacifier can be. Especially, if a baby is crying all the time. This is why parents are using a pacifier often times. It calms the baby down and gives the parent some time to prepare a bottle for feeding. 
It is also a great way to ensure that a baby is comfortable when they are sick. Normally, a baby needs to be comforted when they are sick, and this is what a dummy does.
Buying guide to purchasing the right one
The problem that many parents have, is the fact that there are different pacifiers that they can purchase. And, they never know which one suits best. You don't need to purchase the most expensive pacifier that you can get. However, there are pacifiers for breastfeeding babies, and there are pacifiers for bottle-fed babies too. This is something that you should consider when you purchase one.
There are also some pacifiers that are suitable for a certain age. Meaning that there are pacifiers for infants and for toddlers. Making sure that you purchase one for the right age can be necessary for safety reasons (Source).
Pacifiers are still helpful in so many ways. Aside from the convenience it gives to some moms, it is believed to help lower the risks for babies to get SIDs. The only important thing is that just make sure that the pacifier you get is according to your baby needs.